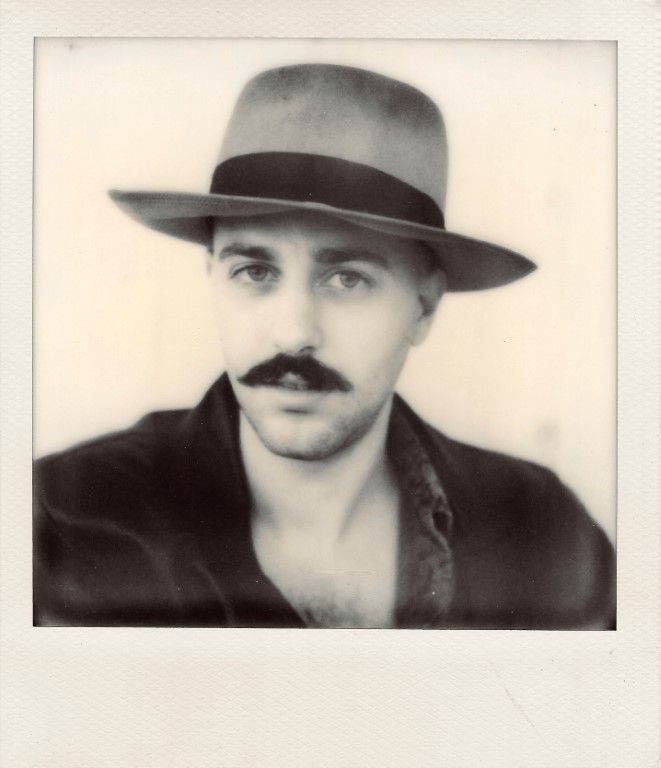 Biography
Hirdilak, alias of Francesco Calistri (b. 1991 Italy)

Hirdilak's work is based on painting and drawing, and is corroborated by an enduring interest in theatrical, sculptural and photographic practice. In his artistic work, portraiture is predominant, and with it the psychological-spiritual focus of the interaction of color on the human soul.

Over time, the pictorial language has come to assert itself as an inner dream vision, which is no longer interested in the verisimilitude "descriptivism" of the entire figure, but rather through greater freedom of expression often places emphasis on a detail of reality making it the creator of a world.
"To see a World in a Grain of Sand
And a Heaven in a Wild Flower
Hold Infinity in the palm of your hand
And Eternity in an hour."


William Blake
Exhibitions
2022

Premio Satura 2022 Genova.
"Artefiera Genova" with gallery Satura.

2021

Acquisition Prize Malamegi lab.19.
Malamegi Lab.19 Art exhibition at 28 Piazza di Pietra Roma.
Exhibition "Hirdilak & Chris Cann" at Studio d'Arte 99, Pavia.
Biennale art London exhibition.
Emerging prize for painting at the Genova Biennale.
Biennale of art exhibition in Genova.
Online exhibition with the artist Alessandra Guttagliere: "L'Indomabile".
2nd place at Yicca art prize 20/21 Milano.

2020

Artist awarded at SaturARTE 2020 Genova.
Collective exhibition "fortress in art" at the Medici fortress of Montepulciano (Si).
Abandonment and renunciation of continuing studies at the Brera Academy in Milano.

2019

Enrollment and attendance at the Brera Academy of Fine Arts in Milano.
Personal exhibition at studio Bong Firenze.
Group exhibition at the Royal Society of portrait painters, Mall galleries in London.
Collective exhibition at the Arthill gallery in London.
Collective exhibition "art at palazzo fantuzzi" at the Farini gallery in Bologna.

before 2019

Personal exhibition for Pistoia, capital of culture at the former church of San Biagio (2017).
Collective exhibition "Adam and Eve" at the Academy of Fine Arts in Florence (2017).
Graduation from DAMS in Florence (2014).
Participation in the European artistic project "Nostoi histoires de retours et d'exodes" in Italy and Tunisia (2013/15).
Diploma as "actor and stage artist" at Laboratorio9 Florence (2013).